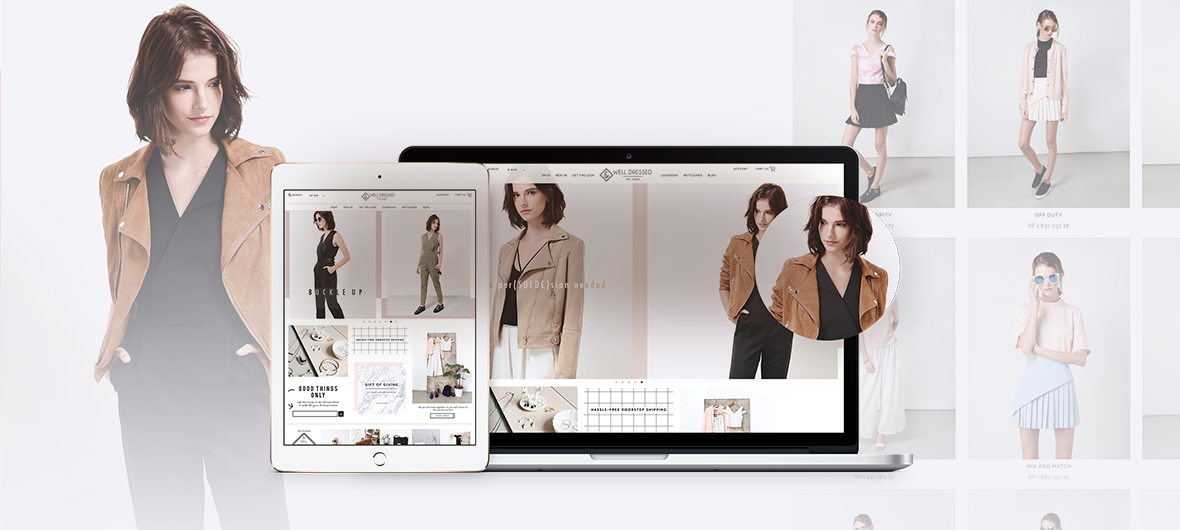 And Well Dressed
PROJECT DESCRIPTION
Choosing perfect outfits that will fit every occasion can be quite hard these days as many brands offer so many interesting clothing sets which look amazing but quite hard to combine together. Women need outfits that will work and feel great on them.
And Well Dressed is a Singapore-based online store e-commerce specialising in ladies' fashion. They put a lot of thought into pulling together outfits that suit every mood and occasion. Together with Closely Coded, a branding consultant and web designer based in Singapore, they have launched a new e-commerce website to better serve their fashion-loving customers.
Closely Coded understands that website design plays a paramount role in marketing your products. An attractive and eye-catching website makes visitors keep coming back to visit the website. And Well Dressed wants women to see the beauty in simplicity. Therefore, a clean, neat and minimalist web design is perfect for them.
And Well Dressed website is completed with a static fixed navigation menu that goes with you as you scroll the page. There is a multi-currency featured on this website. Simply click the currency dropdown and all prices will be shown in the chosen currency. Read more about our web development process.
And Well Dressed website was designed to be easy to update. Our Content Management System (CMS) is very user-friendly, so it won't be a problem if the website needs to be updated regularly. Just login into the admin panel to update and change the content, it's super easy!
Closely Coded implemented product flipping feature on And Well Dressed website which makes the first two product images flip when the product is on hover on the categories page. If the product is featured with color options, this flipping feature is the perfect choice to show the customers that the product is available in several colors.
You can view this website from any browsers on any devices you like since it was designed to be cross-browser and mobile friendly. This website will be nicely displayed on any devices you use to browse because the web page will automatically fit the screen size. You can rest assured that you'll get the best website you need to develop your business as we are committed to giving the best service for our valuable clients. Contact us now to discuss your current project need.