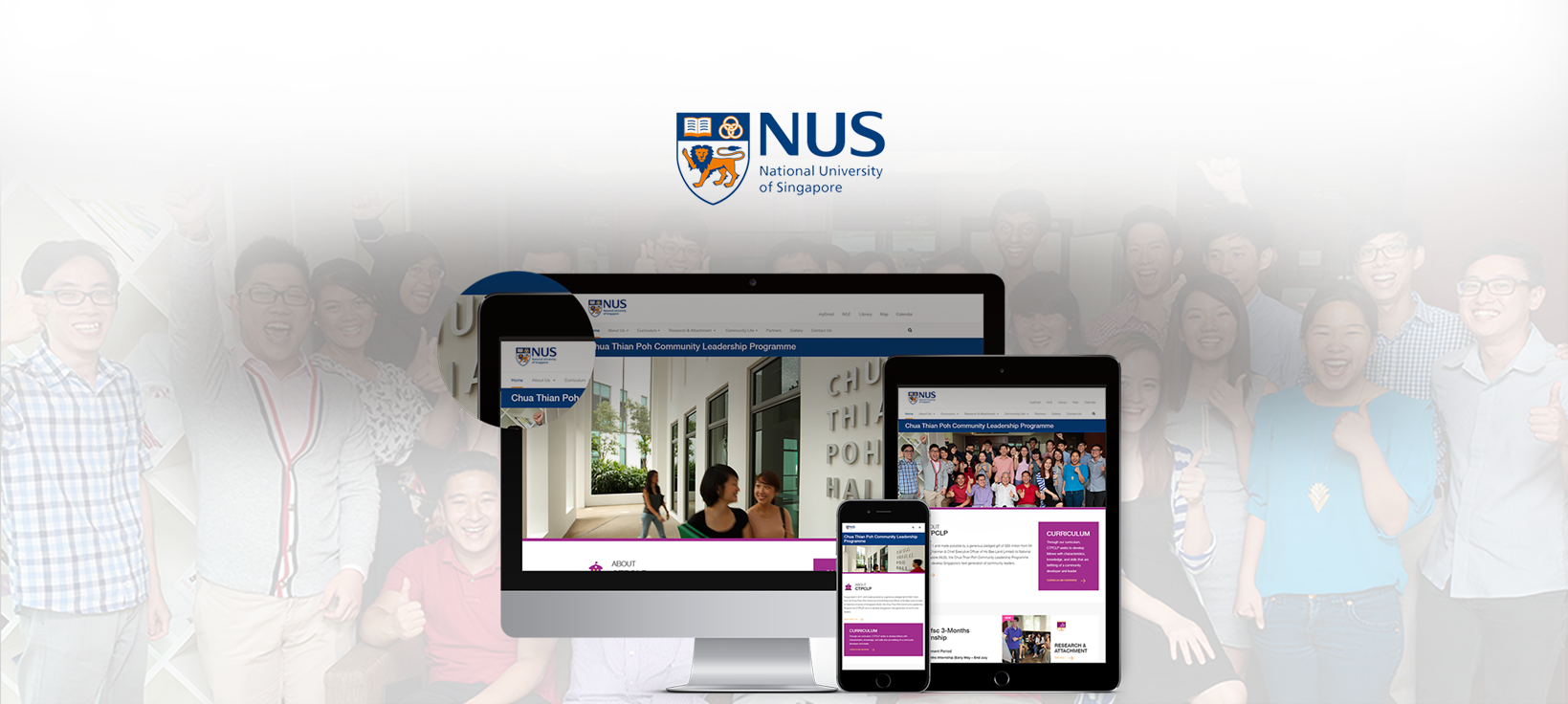 Chua Thian Poh Community Leadership Programme
PROJECT DESCRIPTION
Chua Tian Poh Community Leadership Programme (CTPCLP) is a leadership programme established by the National University of Singapore (NUS). It is founded upon the belief that every student has the potential to be a leader. Through this programme, the students are prepared to be tomorrow's change-makers.
In order to share their mission to the society, they reached out to us to design their website. Coming from an established organisation, they have a strict branding guideline that they need to follow. However, they also wanted to have their programme to stand out amidst the many programmes available in NUS. Our design team finally managed to combine both NUS universal corporate theme with CTPCLP specific colours.
In addition to the design requirements, we want to ensure that the website to be user-friendly, especially with the increasing mobile browsing behaviour. To achieve that, we employ sticky menu navigation so that the menu bar will follow and is ready to be clicked anytime while the user scrolls up or down the page.
The website also comes with a featured slide show on the homepage to highlight important information. It is also designed to be cross-browser and it has been tested on several browsers to ensure that it performs well on every desktop and mobile browser. In summary, we provided them with a stylish and clean responsive web design, allowing their website to be mobile friendly so that it will be able to be accessed from any mobile devices.
Click here to see our other corporate projects or contact us now to discuss your current project needs.