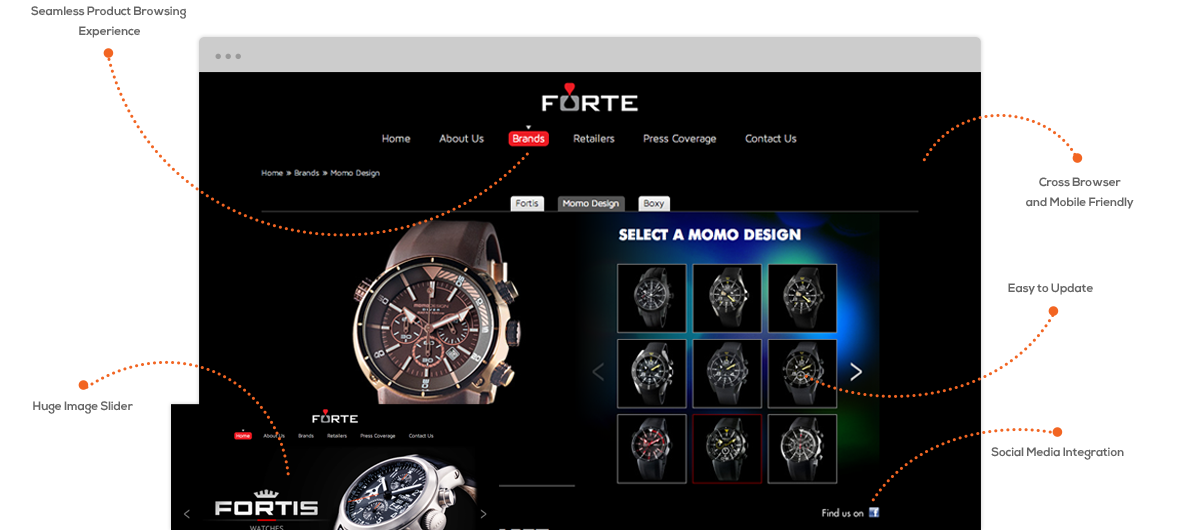 Forte Luxury Singapore
PROJECT DESCRIPTION
Forte Luxury (Singapore) Pte Ltd, established in 2008, is a growing company that offers a variety of luxury watches ranging from Fortis, Momo, Saint Honore, and many more. Together with Closely Coded, they have launched a brand new website to promote their products online.
Interactive & Luxury Design

Taking into consideration of the products' different personalities and how Forte would like to be presented online, we have designed an interactive website to present Forte as a promising luxury brand.

Easy-to-Use Website

We designed Forte website not only to look beautiful, but also to be easy-to-use for Forte customers or retailers. Finding new watches online, checking the specs, reading new updates, and finding out different retailers' office have never been this easy before.

Cross-Browser & Mobile-Friendly Website

Forte website is designed to be cross-browser and mobile friendly without compromising the design and functionalities of the website.