RichMinds Academy
PROJECT DESCRIPTION
RichMinds Academy was founded to increase the financial literacy of our next generation by providing education tools. They help parents teach children to manage money wisely. With a goal to share this idea to all Singapore families, RichMinds Academy has worked together with Closely Coded to develop a brand new website to communicate their idea and to promote their upcoming programmes.
Logo Design & Interactive Website

As RichMinds Academy is targeting kids for their programmes and workshop, we have designed a vibrant logo and interactive website. Using an interactive home page, we allow kids to have fun playing around with the animation, and at the same time communicate the concept behind RichMinds Academy effectively.

Online Event Registration

RichMinds Academy organises seasonal workshop for kids to teach financial literacy to younger generation. With their new website, RichMinds Academy is able to keep their registrants' data in an organised manner, as well as collecting their payments online

Integrated Media Gallery

RichMinds Academy website is developed to let parents and children know about the programmes and activities available. We have integrated a blog as well as photo gallery inside the website to help achieve this purpose.

Cross-Browser & Mobile Friendly Website

RichMinds Academy website is loaded with graphic and animation, and we make sure that you and your kids will be able to view them nicely in various browsers and devices.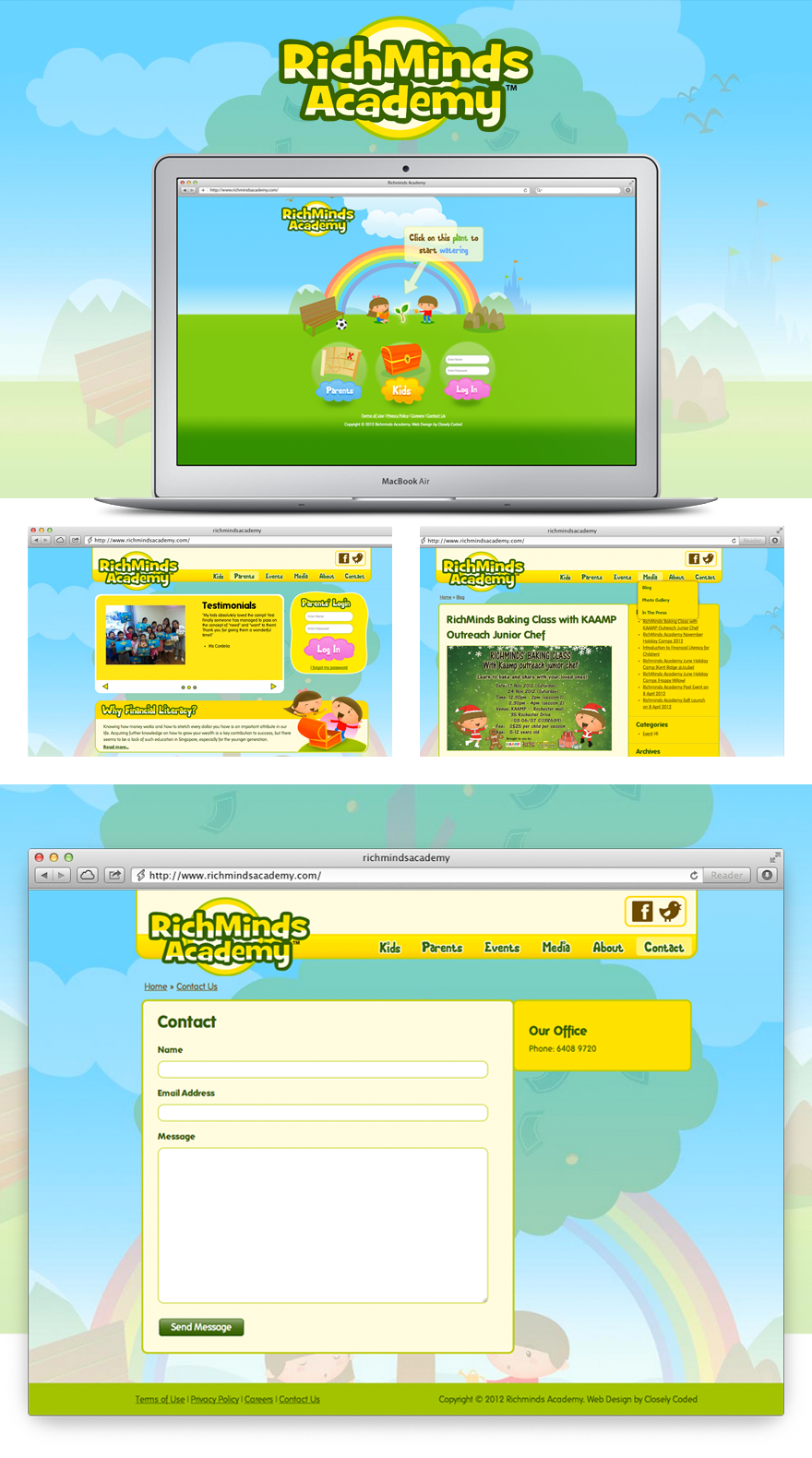 "...The layout of the webpage as well as the friendly font provides a subtle element of fun built upon professional work done by Closely Coded..."